Ohio
Ohio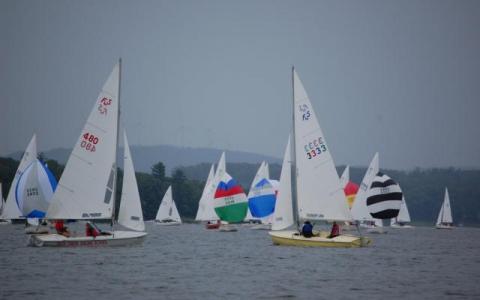 The Ohio District (#32) encompasses fleets from Ohio, part of Pennsylvania, part of Maryland and Kentucky.
In Ohio we have Cowan Lake, home of Fleet 1 in Wilmington, Berlin Lake in Canfield, Hoover Sailing club in Westerville and Atwood Lake in Dellroy. In Pennsylvania we have Lake Arthur in Pittsburgh and Pymatuning Yacht Club. In Kentucky we have Cave Run Sailing Association in Morehead. And in Maryland we have Deep Creek Lake.
The District Governor is Martha Sweterlitsch from the Hoover Sailing Club fleet. The Ohio District is also home to FSSA Foundation Chairperson Charles Buffington and Amendments Chairperson Dan Goldberg, Deer Park, Maryland, is the home of Flying Scot, Inc. and our builders, Harry and Karen Carpenter and Tyler and Carrie Andrews live nearby.
Pages