Lake of the Woods Sailing Club 37th ANNUAL INVITATIONAL
 Lake of the Woods Sailing Club  37th ANNUAL INVITATIONAL  - April 28, 2018
Wow! When LOWSC puts on their annual invitational they go all out for an awesome event. To start with their Southern hospitality is over the top as you couldn't find a friendlier or more inviting club. Everyone goes home well fed.  They provided breakfast, lunches (optional with registration) and pizza after the awards ceremony.   Everybody receives a souvenir picture of their boat.  The one-day event is always held the last Saturday in April and is the perfect regatta to kick off the upcoming season.
This year's PRO, Roger Schermerhorn was ably assisted by his lovely wife Pat, Debbie Cycotte, Mosby West and Bruce Carruthers who provided excellent race management for the scheduled three races.  It was a beautiful day for racing with sunny blue skies and wind ranging from 8 - 10 to start and building to 12 - 15 with gusts up to 17.  The top four places in the Flying Scot class were all very consistent with their finishes. The two wife-husband teams of John and Sharon Wake from Fishing Bay Yacht Club had three bullets to take home first place.  Close behind was Deep Creek Yacht Club's David and Karen Meehan.  LOWSC Flying Scot Fleet Captain, Jimmy Lee finished third and regatta event chair Dan McFarland sailing with his granddaughter, Emma was fourth. 
Before the awards ceremony they gave out door prizes and there was no shortage of them again this year.  They included merchandise from Flying Scot, Inc.,APS - Annapolis Performance Sailing gift certificates, and a bunch of gift certificates from local wineries and breweries.  Even all the event volunteers got their names in the hat to be selected.  The trophy winners took home beautiful wooden plaques with a photo of their boat.  Event chair Dan McFarland's son, Scott was the photographer who was out on the race course for the first race and then hurried in to print the pictures in time for the trophy presentation.  LOWSC Commodore is Gary Close from the Flying Scot fleet. A fleet of Sunfishes also raced in this regatta.
Full results are here.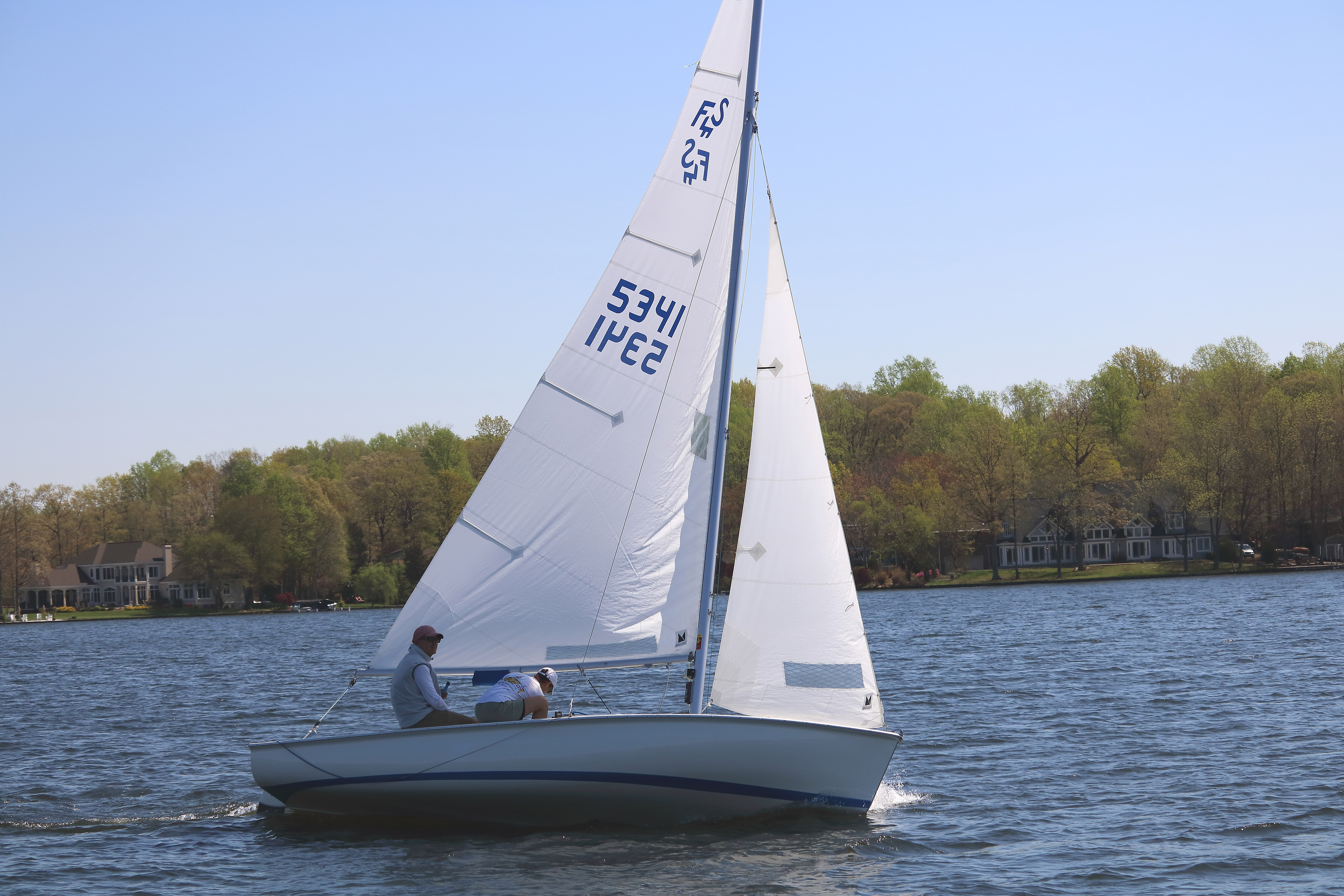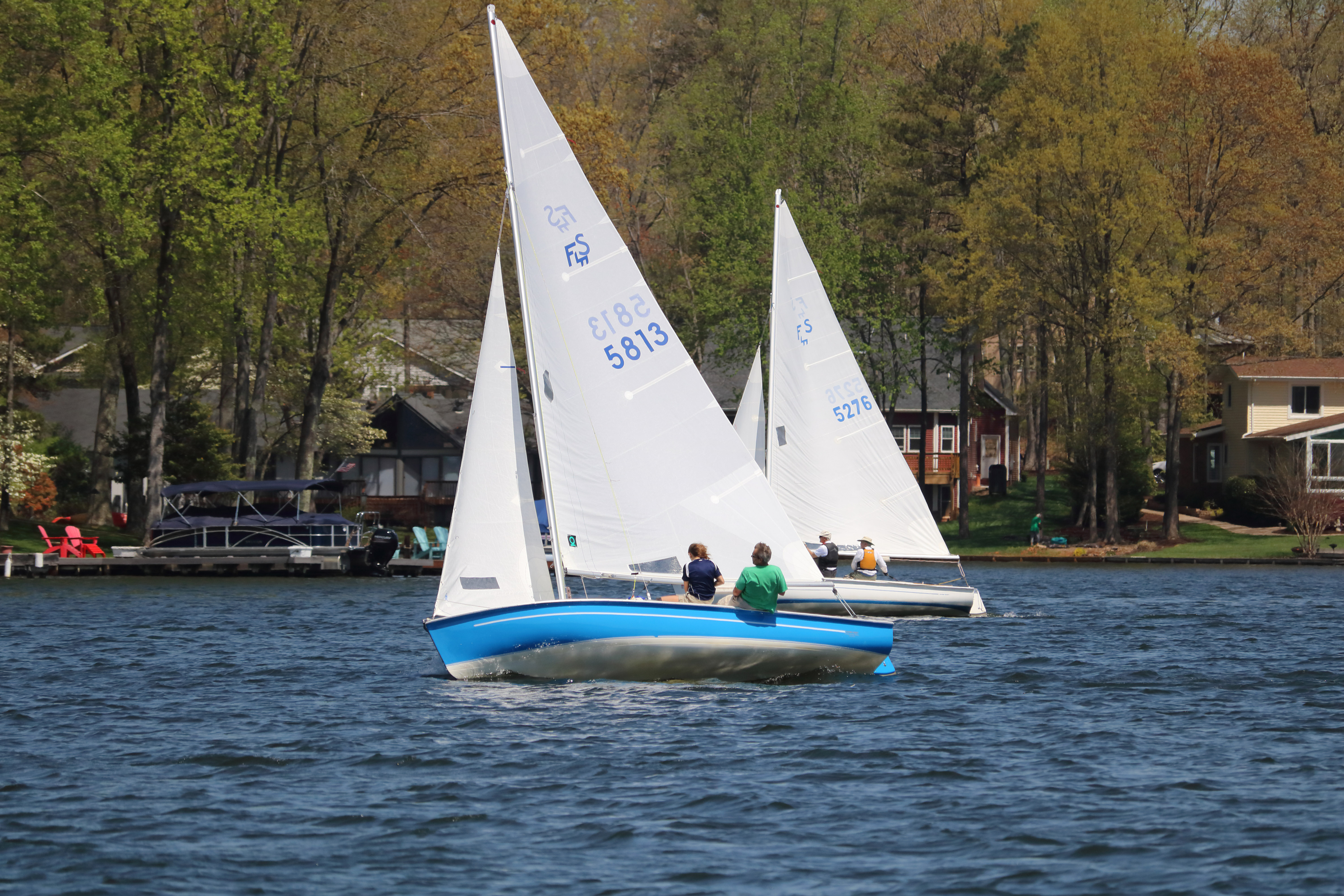 John and Sharon Wake                                                          Dave and Karen Meehan