2018 Midwinters at Sarasota Sailing Squadron, FL - 60+ boats are here!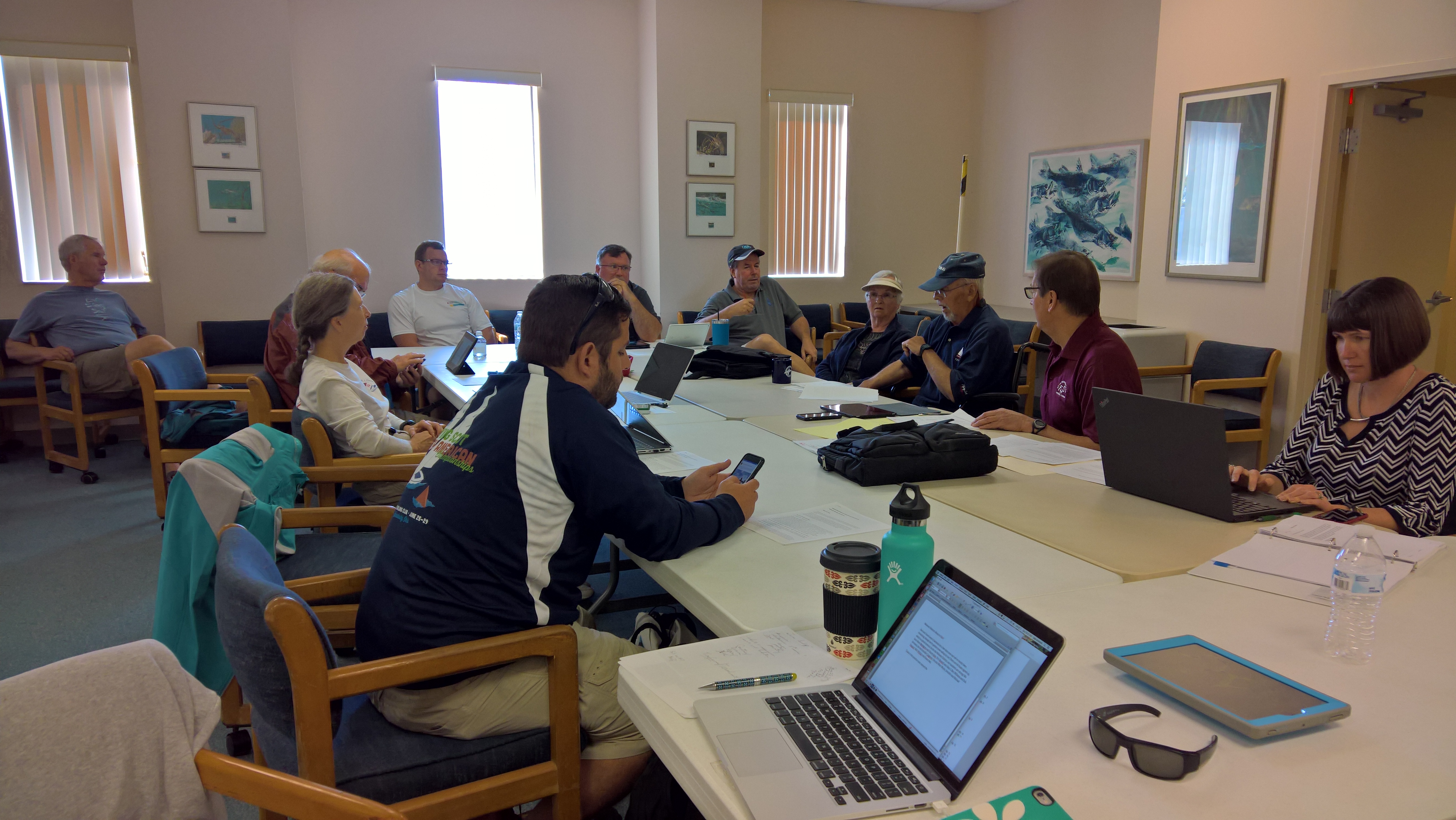 As 60+ boats are setting up for the practice race at the 2018 Midwinters, your Board of Governors is working to keep up the FSSA business!  President Bill Vogler thanked Chief Measurer Bob Neff for his many years fo service to the organization and his tireless dedication to keeping our class strong and our boat's one design intact.  We have indeed been fortunate to have Bob's service for these 25+ years.
The practice race is at 2PM and the welcome party starts at 6PM.  Hope you are here and enjoying the event!