2017 Final Florida Series Regatta - Upper Keys Sailing Club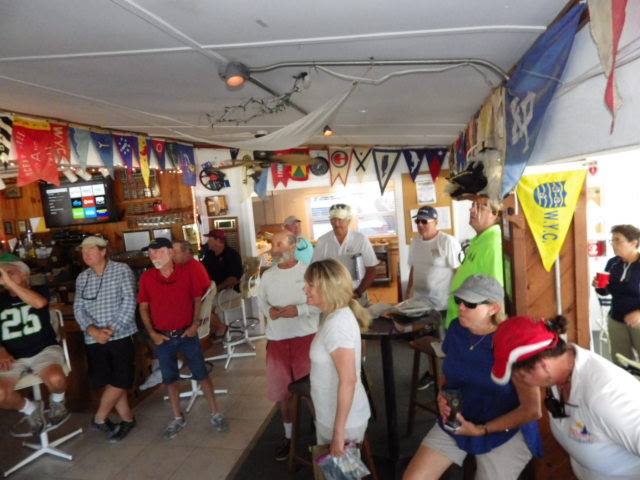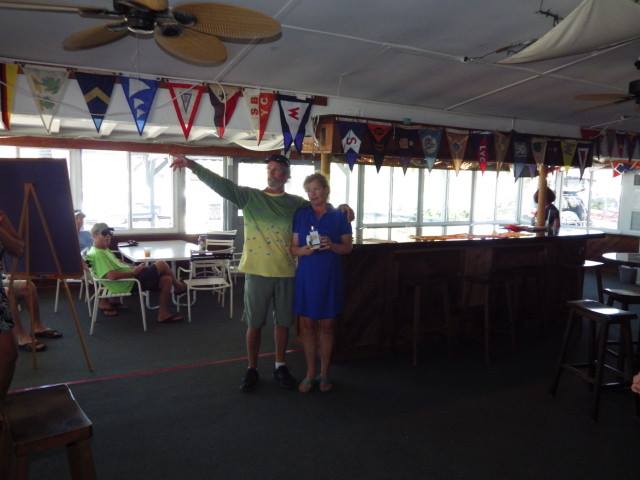 From all accounts on Facebook, this weekend was a blast at the Upper Keys Sailing Club in Key Largo, FL, hosted by Jim and Cheryl Signor.  This was the final event in the Florida Series for 2017.  Mark Taylor noted after day 1 "Beautiful day on the water. Close racing....except Jeff/Amy. Fyi I dont care how flat the water is....14-18 and puffy hurts after 3 races.  Cheryl Signor noted after day 1 "Getting ready to do this again. We need you to work up an appetite as we've got a barbecue planned after we get in off the water. Congrats to the top teams!"  Amy Smith Linton noted after the event  "Really great weekend in the beautiful Florida Keys! Thank you Cheryl and Jim SIgnor who not only hosted, but got a bullet today and finished in the top two!"
And the winners are three Wife-Husband teams - Jeffy and Amy Smith Linton, Jim and Cheryl Signor, and Mark (birthday boy) and Michele Taylor.  Congrats to all!   Full Results are here.