2017 47th George Washington Birthday Regatta, Lake Eustis Sailing Club, Eustis, FL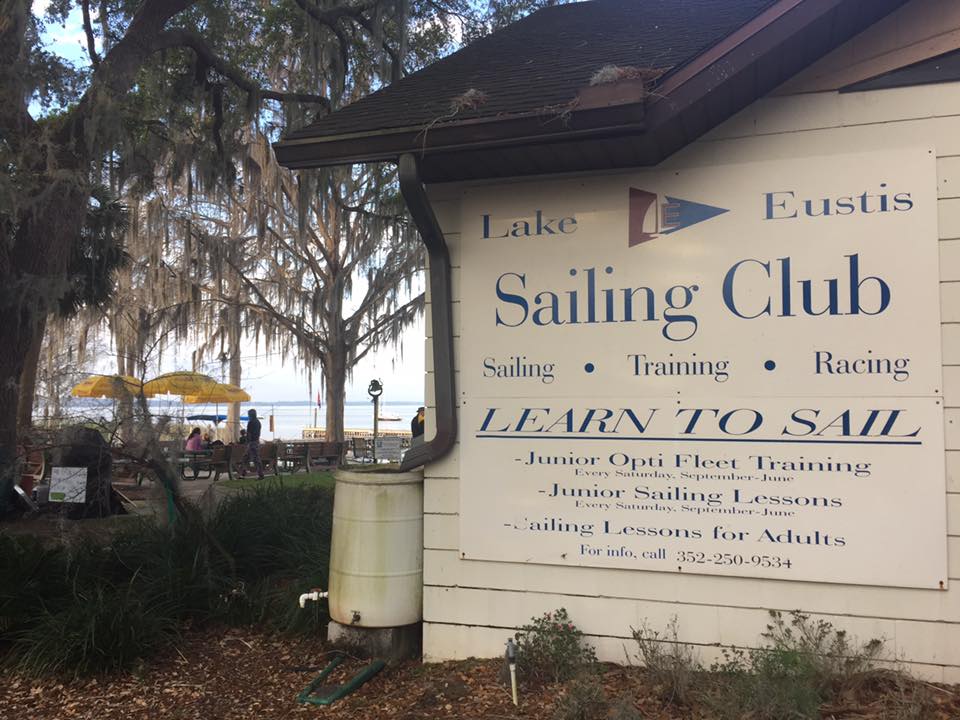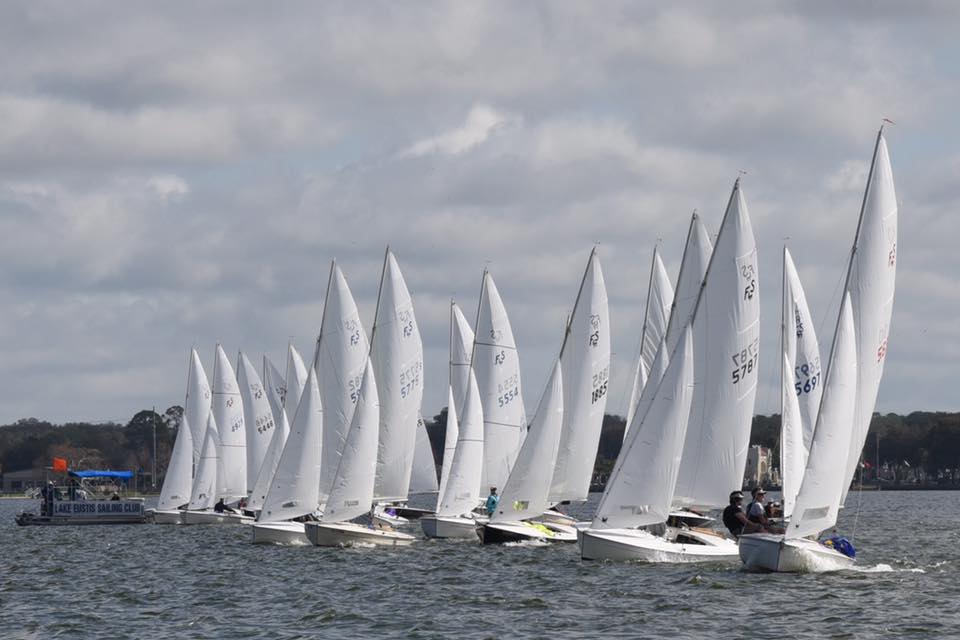 While some of us are still watiing for winter to end, down in Florida they are cooking with gas.  Here's what Eric Bussell had to say about the Geiorge Washington Birthday Regatta on 2/18-2/19:  Looks like Dean Grimes and his crew put on a great wekend for everyone!  Racing photo courtesy of John Cole.
Jeff and Amy Linton were victorious at the 2017 Lake Eustis George Washington Birthday Regatta. Congrats! 35 Scots on the line. A big thank you to Fleet Captain Dean Grimes and all the volunteers who hosted a stellar event. 3 races in all after storms limited the action to one race on Saturday. Great racing in light to moderate conditions. Racing photos courtesy of John Cole.  Full results are here. More pictures will be available soon on the Lake Eustis website.
And read more about it on the Midwest District Blog.