2016 Midwinters at St.Andrews Bay Yacht Club, Panama City, FL - Day 1 of racing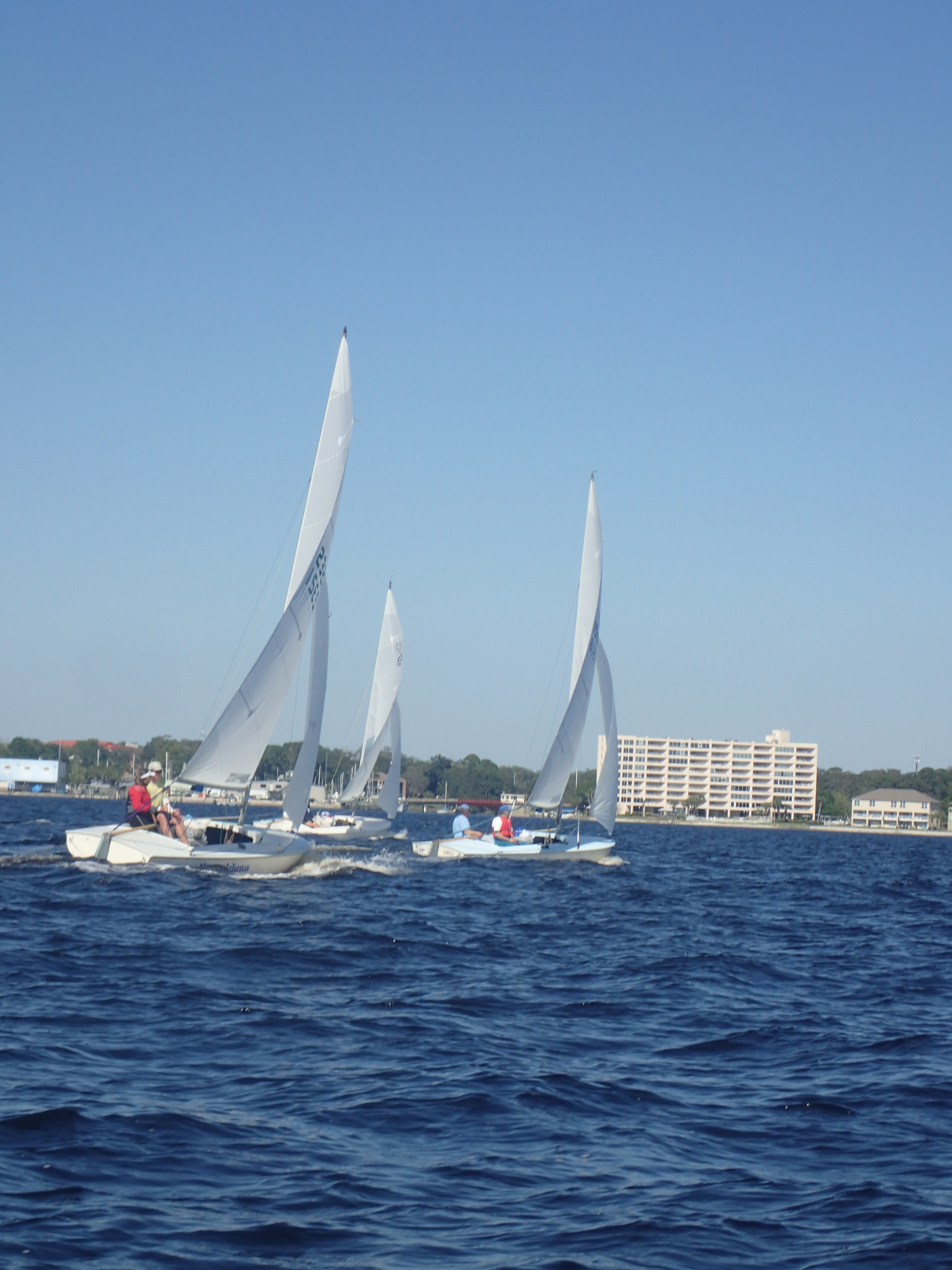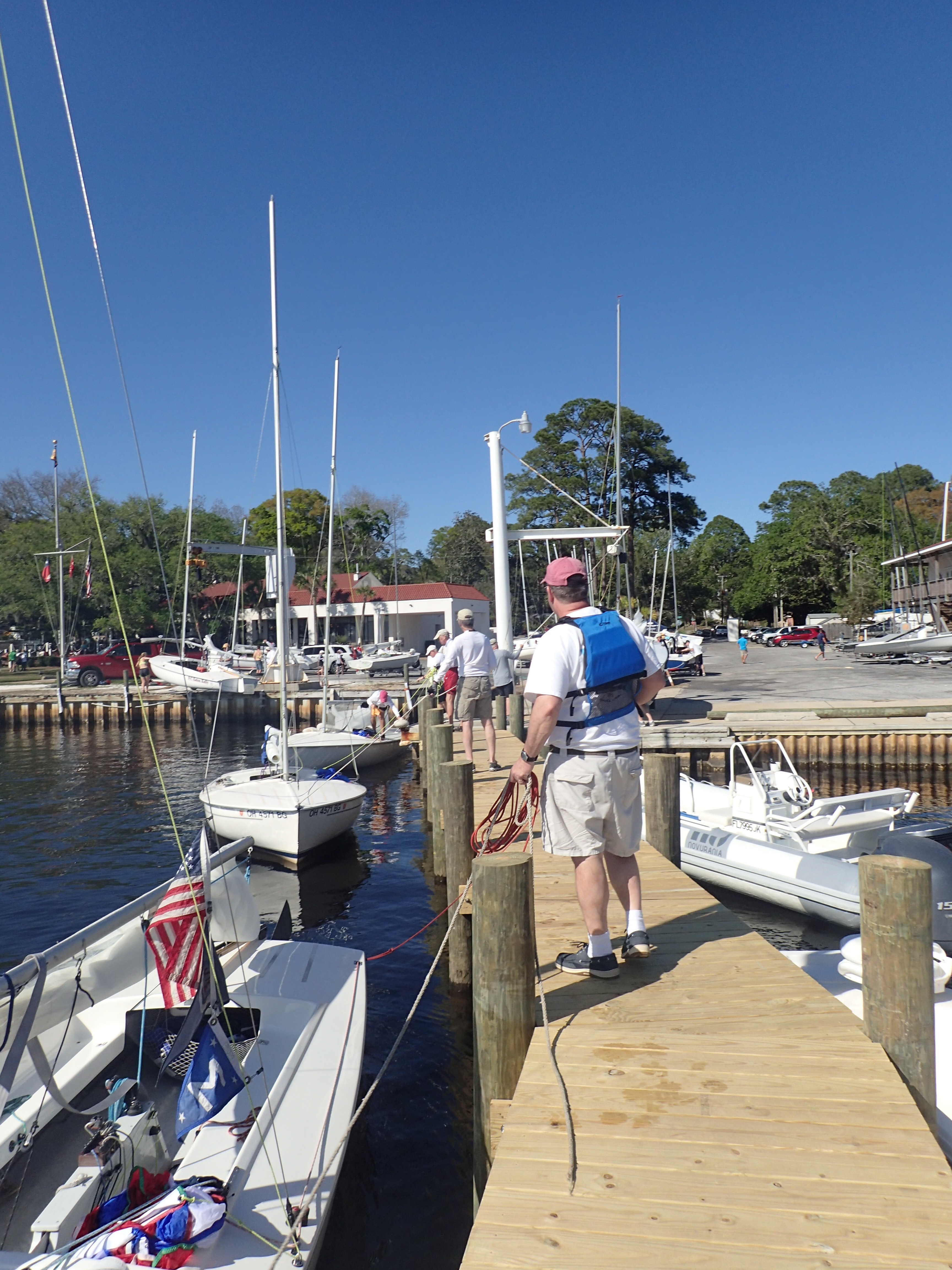 For you folks up north with snow and cold, please don't be too upset to know that we having another beautiful sunny day in the 80's in Panama City.   The ride out to the race course started in light air that picked up a little ass we got out to the committee boat.  For the races we had 10-12 MPH from the NNE, shifting enough during the first race to have to have to move the windward mark for the second leg.  We had a W-L 4 as we did yesterday and we saw places changing several times during the race.  Left was the way to go on the first leg, but the second leg, right or left worked for the teams.
With the wind shifting between races, PRO William Zehner had his hands full with the Race Committee to set up the course for the second race.  We had a W-L 5 for the second race which put us in the direction of the club, so once again the Race Committee was thinking of us in case that was the final race for the day.  With the wind picking up just a bit, once again places were changing, this time on every leg, never knew who was going to beat whom.  There was lots of yelling on the course today, so I think there will be a few protests as there were yesterday, so it might be a while before we know who the leaders are along with the rest of the results.
The Race Committee decided to call it a day after 2 races, and right after the second race, the wind sort of died for a while on our way in, so we were thinking the Race Committee sure knew what they were doing!  Coming back in there was a barge in the channel and we were a bit worried abo9ut the Challenger Division having a problem, but everyone got back in okay so we were safe.  All was smooth on the dock getting boats out of the water with volunteers helping one another and making sure everyone got out ok.  One skipper took a little unexpected trip off the dock into the water but he said the water was great!
Back on land at the club there were liquid refreshments to be followed this evening by a "Meet the Sailors" reception where St Andrews Bay Yacht Club members bring their home made hors d'oeuvres and treats and give us a great welcome to their club.  Should be a great time for all of us!
Preliminary results are under regatta results.  Final results will bne posted when we have them