2015 Midwinters at Sarasota Sailing Squadron - Florida - Day 3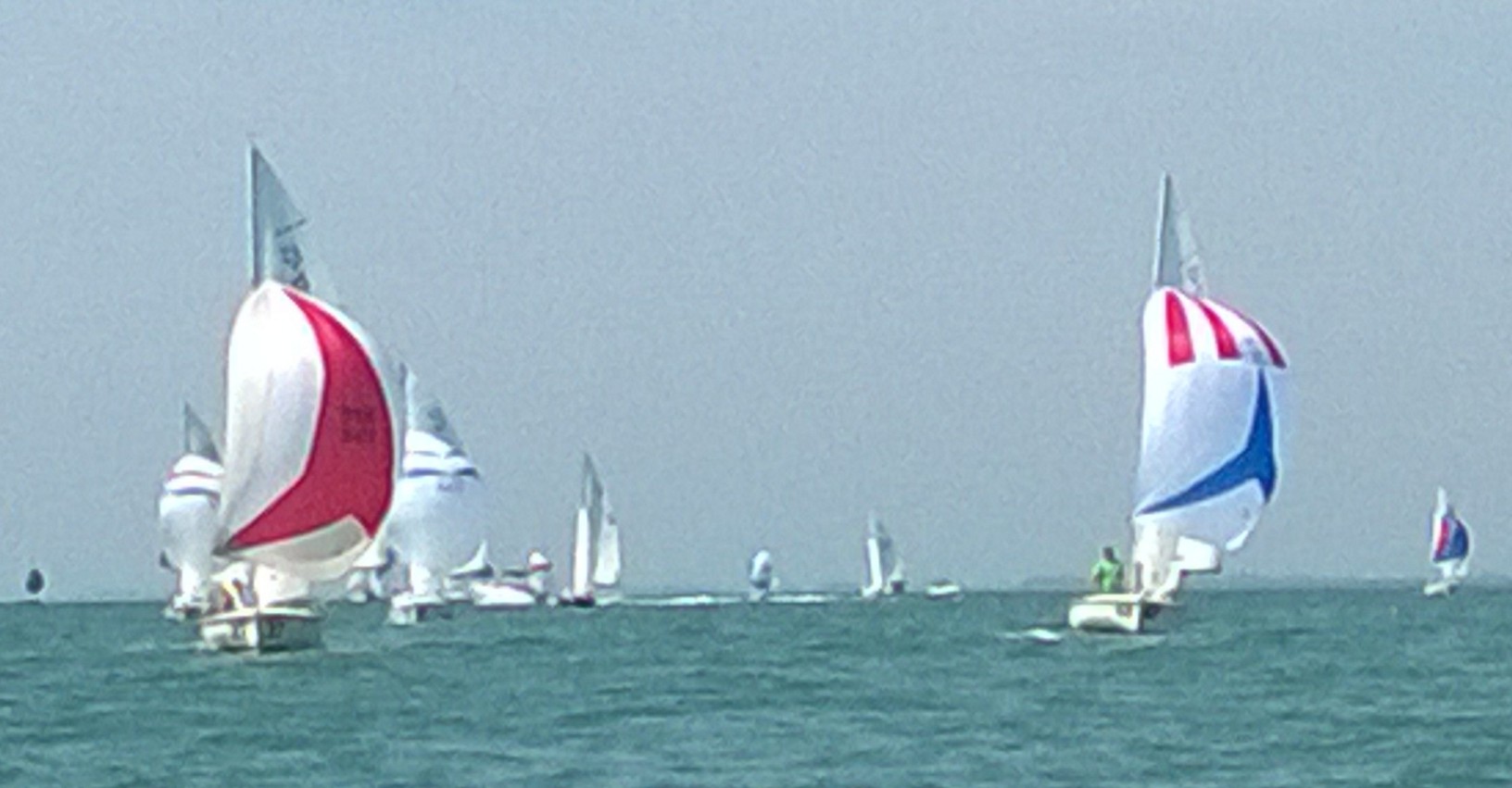 Day 3 and done, with a 3rd day of perfect conditions with NNW winds 10-12 MPH in 80+ degrees and sunny AGAIN. The Race Committee held 2 W-L races, one 5 legs and one 4 legs, and finished the maximum number of races (8) for the regatta in 3 days!  We could not have asked for better conditions or a better Race Committee.  All 3 days the Race Committee kept everything going and the participants behaved with only 1 general recall the whole time.
Once again, no postponements and we started on time on the water around 12:15.  The wind stayed steady so not much mark movement between races and pretty gentlemanly mark roundings each race.  The winners of the Championship Division were (1) Jeff and Amy Linton in a tiebreaker second place (2) Zeke and Jay Horowitz and (3) Ned Johnston and Ryan Donahue. In Challenger, the winners were (1) Jim Leggette and Mike Funk, (2) Norris Elwick and Chuck Tanner is a tie with third place (3) Randy Rubinstein and Jim Cavanagh.
Thanks so much to Sarasota Sailing Squadron and the volunteers, as well as the terrific Race Committee for a fine regatta!  Hope to see everyone at the NAC in Bay Waveland, MS, in June!
Video is here.  Full results here.  Pictures taken by Jim Faugust are here.  Pictures taken by Cheryl Shafer are here.  Once you get to Flicker, search people for Shafer2933, then look for her album 2015 Flying Scot Midwinters.  Thanks to Jim and Cheryl for all the great pictures!