2015 Midwinters at Sarasota Sailing Squadron - Florida - Day 2
I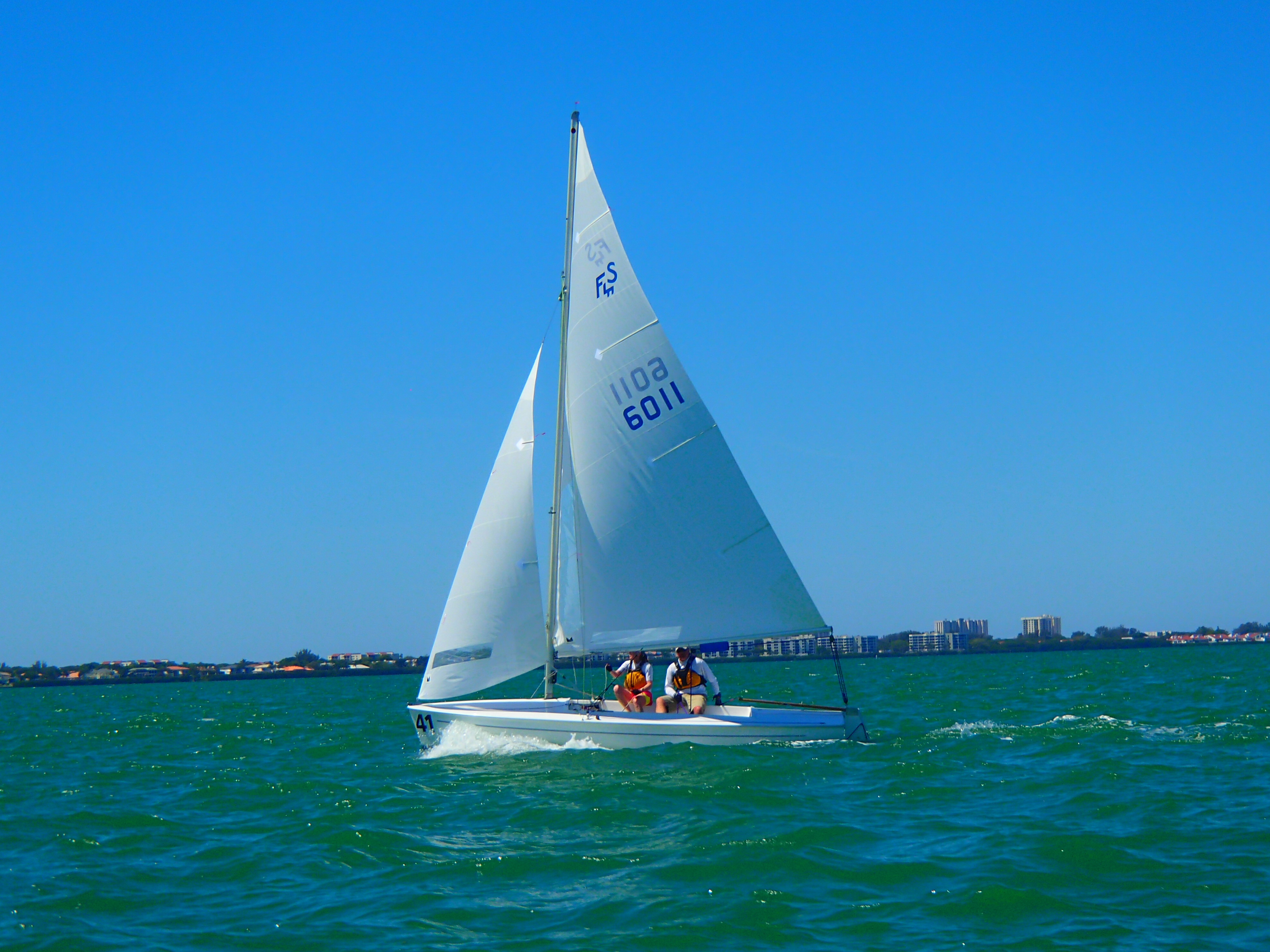 No need to postpone today!   Incredible conditions on Sarasota Bay for Day 2 of the Midwinters with 10 -15 MPH NNW winds and a beautiful cloud-free sky with temps in the 80's again!  The RC ran 3 W-L races, the first one was scheduled to be 5 legs but was shortened to 4 and we finished downwind between the gates.  The Second race was 5 legs and the third race was 4 mile-long legs.  Everyone got a real workout today and there were lots of close calls and a bit of noise on the race course - very different from yesterday. 
The Race Committee did a great job of keeping things moving and we were abe to get out on time and get back in by 4PM, plenty of time to socialize and get to the keg early!  Having 6 of a maximum of 8 races completed by Day 2 is great, meaning even if we have a bad weather day, we already have 6 races in!
As of Day 2 the leaders in the Championship Division are (1) Zeke and Jay Horowiz, (2) Jeff and Amy Linton and (3) Paul Abdullah and Alex Krumdieck.  In the Challenger Division the leaders are (1) Jim Leggette and Mike Funk (2) Randy Rubinstein and Jim Cavanagh and (3) David Strawbridge and Joseph Connolly III.
Full results re here.