2014 HALLOWEEN on the TOWNSEND III
Title:
2014 HALLOWEEN on the TOWNSEND III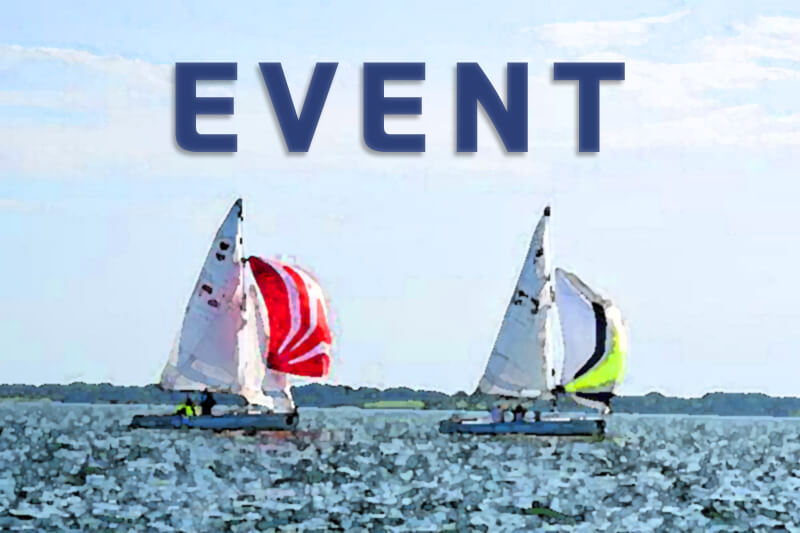 Date:
Friday, October 24, 2014

to

Sunday, October 26, 2014
The Halloween on the Townsedn will start with a welcome party oin 10/24, with rfacing on 12/25-10/26.  This will be the 3rd year for HOT3 at Lake Townsend in Greensboro, North Carolina.  This is a fund raiser for earlier.org, Friends for an Earlier Biological Test to fight breast cancer.  100% of all money raised goes to earlier.org.  Boat entry costs $45.00.  Shore pass costs only $20.00 and covers  All meals, (Friday cookout, breakfast for Saturday & Sunday, Sunday lunch AND all drinks for the weekend).   Collector t-shirts are only $20.00.  They are long sleeved, PINK t-shirts of course. Non-sailing visitors are welcome to purchase shore passes and t-shirts.  We will have over 40 items in our silent auction and raffle ranging from a pearl necklace , art items and bottles of wine to restaurant  gift cards.
Last year we had over 35 Flying Scots, Wayfarers (from Canada), Lightnings, Windmills, Hobie Cats, and Isotopes
Remember…..ALL CHECKS MADE OUT TO EARLIER.ORG  AND ARE TAX DEDUCTIBLE.
Note that the NOR Has the wrong signup address - this is the correct one (NOR will be corrected soon)
http://earlier.donordrive.com/event/hot3
NOR and registrsation are attached below.
Have a great weekend sailing and help out fighting breast cancer. What more can you ask for?
All questions can be directed to me at 336.282.9552 or detroito91@aol.com
Location:
Lake Townsend Yacht Club

Greensboro, NC,