Muscle Shoals Sailing Club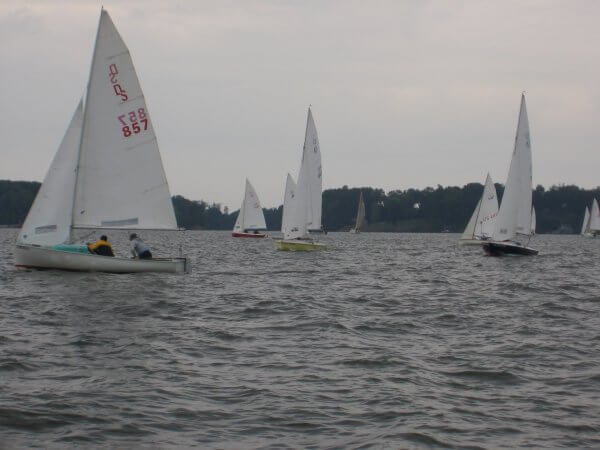 he Muscle Shoals Sailing Club (MSSC), located on the Tennessee River's beautiful Wilson Lake, offers some of the best sailing in North Alabama. As a family-oriented sailing club, our goal is to promote sailing through instruction, races, family cruising, and fun events from regattas to chili cook-offs.
MSSC is located within an hour's drive of Huntsville, Madison, Athens, and Decatur and is convenient to the Quad-cities of Florence, Sheffield, Muscle Shoals, and Tuscumbia. Members enjoy sailing a variety of boats – from small dinghies to larger cruising sailboats. Our sailing club also owns a fleet of boats for use by members without boats and for junior members wanting to learn how to sail.
Founded as a private nonprofit organization in 1961, MSSC is made up of families and friendly individuals of all ages who share a love of sailing and casual camaraderie in a lovely setting. Drawn by affordable access to excellent sailing conditions, MSSC members hail from all around the Tennessee Valley and southern Tennessee.
Sailing is an exciting and relatively inexpensive sport for young and old, men and women. As the only sail club on Wilson Lake, MSSC offers a rare combination of a beautiful year-round club house, excellent sailing conditions, a place to store sail boats on land or on water, camaraderie, and glorious Tennessee River sunsets – all for an affordable price and a short drive from anywhere in North Alabama and southern Tennessee.