37 Boats Were at the 111th Ephraim Regatta!!!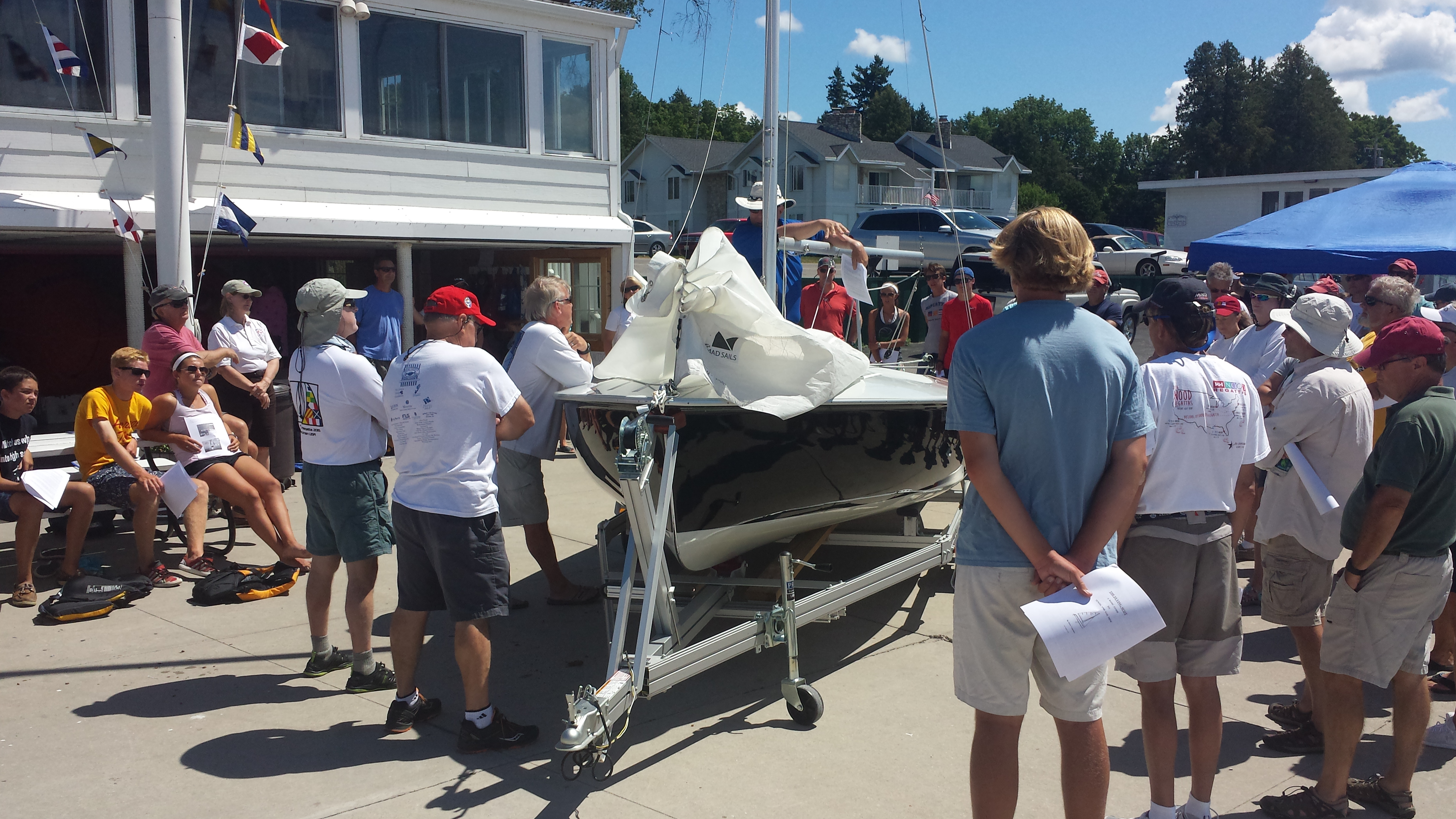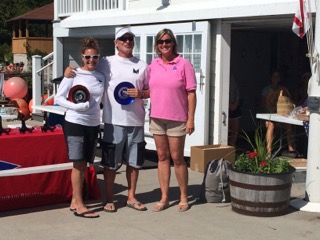 Clinic by Harry Carpenter - photo by Jennifer Ikeda              1st Place Ryan Makmgren and Stacey Rieu - photo by Jeanne Papenthien
You've probably been wondering what happened at the Ephraim Regatta last week. Well, here's the scoop from Jennifer Ikeda:
Under the leadership of regatta chair, Nancy Claypool, a cadre of volunteers helped to welcome 37 competitors to the 111th Ephraim Regatta, including guests from FL, TX, TN, MD, LA, OH, PA, and throughout the Midwest.  Harry Carpenter led an informative "Make Your Scot Fly" clinic on Friday afternoon, with support from Larry Taggart, Ryan Malmgren and Michael Faugust.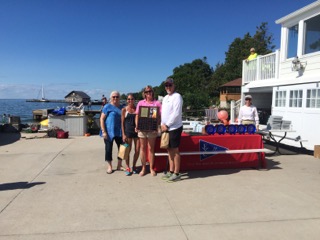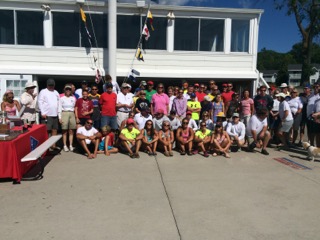 2nd Place Bruce and Lynn Kitchen     (photos by Jeanne Papenthien)        Big crowd at Ephraim!
PRO Dan Goldberg ably led the race committee, completing four races in light, shifty conditions. Congratulations to Ryan Malmgren and crew / wife Stacey Rieu, who won the regatta with 12 points!
2nd: Bruce and Lynn Kitchen, 15 points
3rd: Harry Carpenter with Melanie Dunham, 19 points
4th: Larry Taggart and Carrie Berger, 25 points
5th: Ben Williams and Deb Aronson, 27 points
Full resutls are here.