2021 Sandy Douglass Memorial and Ohio Districts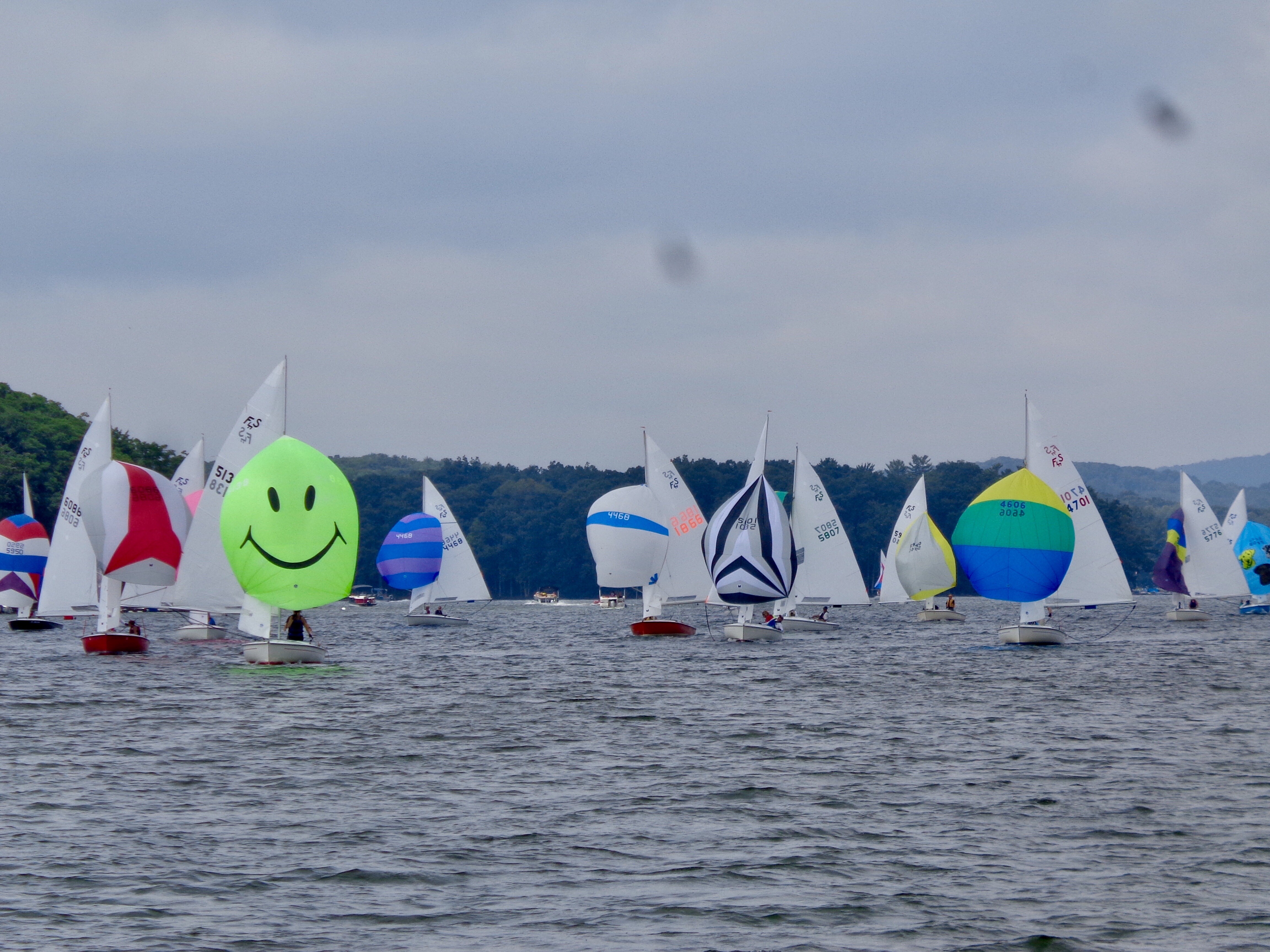 Photos courtesy of Charles Buffington. 
The Sandy Douglass Memorial and Ohio District Regatta was hosted by Deep Creek Yacht Racing Association at the Deep Creek Yacht Clubs in Swanton, MD. Winds were non-existent Saruday and better on Sunday, 8-14, sometimes gusty, on Sunday when a total of 4 races were held for the Gold Class, won by Tyler Andrews, 3 for the Silver Class, won by Emily Meehan, 3 for the Challenger Class, won by James Hillyer and 1 for the Masters Class, won by Bruce Spinnerweber, The full results are posted here.
From the PRO, Charles Buffington
With lots of good help and great winds, we were able to get 4 races in for A-gold, the Ohio District Championship fleet and 3 races for A-silver and Challenger on Sunday morning after a very windless Saturday.
Key to success was the fabulous work of Ray Gauthier in his mark-set boat and Tom Scannell and Stehpanie Berger in the Finish Boat. Their good work allowed fleets to finish on the last upwind leg and get back to the starting line (positioned below the leeward gate) quickly. This allowed us to restart them with minimal down-time between races.  The final race started four minutes before the drop dead time of 1 pm.