2015 NAC at Bay Waveland Yacht Club in MS - Women's and Juniors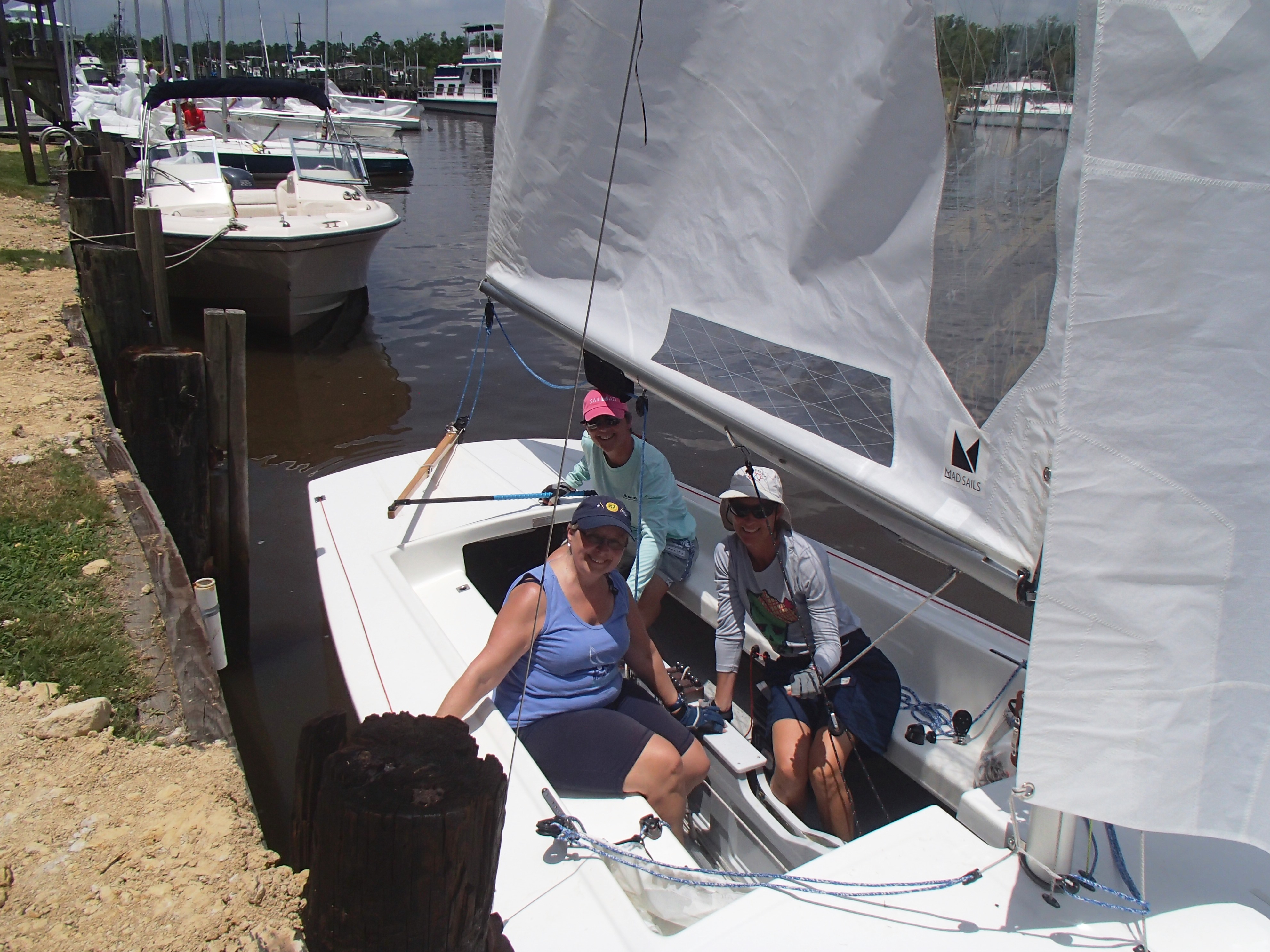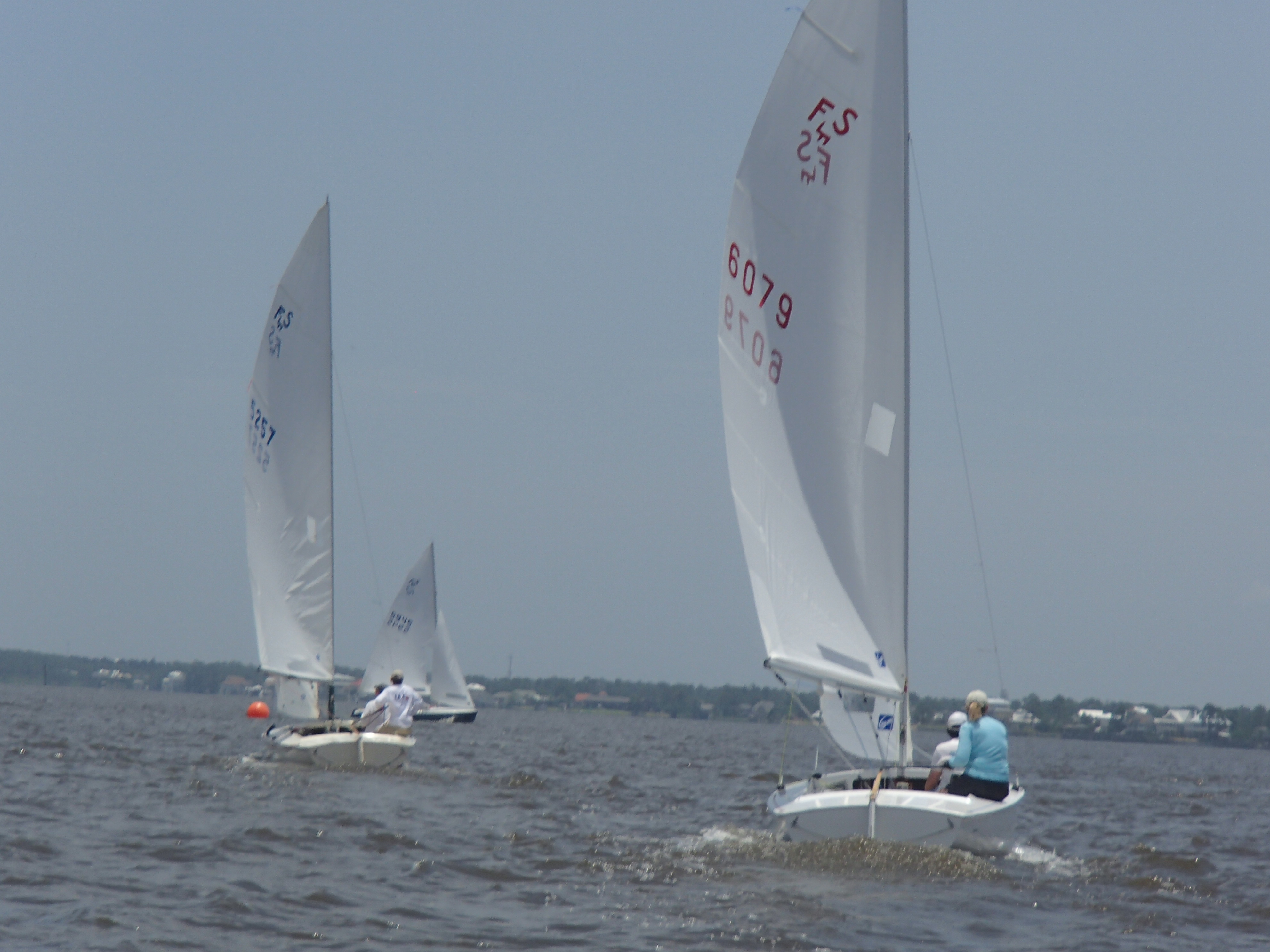 While registration for the finals continnued and boats were still being weighed in and measured, there was lots of excitement on the water with the Women's and Junior's NACs being raced.  It was a wonderful sight with 8 Women's teams and 11 Junior teams out there fighting every minute for their places.  We were very pleased to see so many teams out there today!
It was easy off the dock and we were off the wind out to the race course which was right out in front of the club.  It was in the high 90's and it felt like over 100, so staying hydrated was key.  The bay had very little so we did not have to fight that all day, and with the steady wind, we were never left floating out there in the hot temperatures.
WIth a nice steady S/SW sea breeze the Race Committee was able to get started on time at 1:00 pm and had us back in by 4:00 PM, after 3 great 4-leg W-L races.  At the end of a wonderful day on the water, the winner of the Women's NAC is Shelley Caplan, a local sailor from Bay Waveland Yacht Club.  The winner of the Junior NAC was Drew Hayward from Davis Island Yacht Club in Tampa, FL.  Congratulations to them both!