Dan Vought Wins His Third Full Moon Regatta Title
Story and Photos by Art Petrosemolo.  Full results are here.
Dan Vought and Ted Duffy have sailed together for years. They won the Monmouth Boat Club Flying Scot Full Moon Regatta in 2011 and both skipper and crew sail multiple one-design boats.
            So it was no surprise on Saturday (June 11) in building winds - with gusts in the 20 mph range - that the pair guided their boat cleanly to three wins to take top honors in the Full Moon's 25th anniversary renewal.  Many of the fleet of competitors made trips to the dock for repairs of booms, masts and rudders during the four-race regatta.
            Vought, Rumson, and Duffy, Shrewsbury, got off to a great start winning the first windward leeward race set by PRO Dale Barney by a minute over defending champions Bernard and Andre'e Friel, Rumson, as the Navesink River winds -blowing on a long fetch from the West  - increased in velocity and brought a short chop and small whitecaps to the river.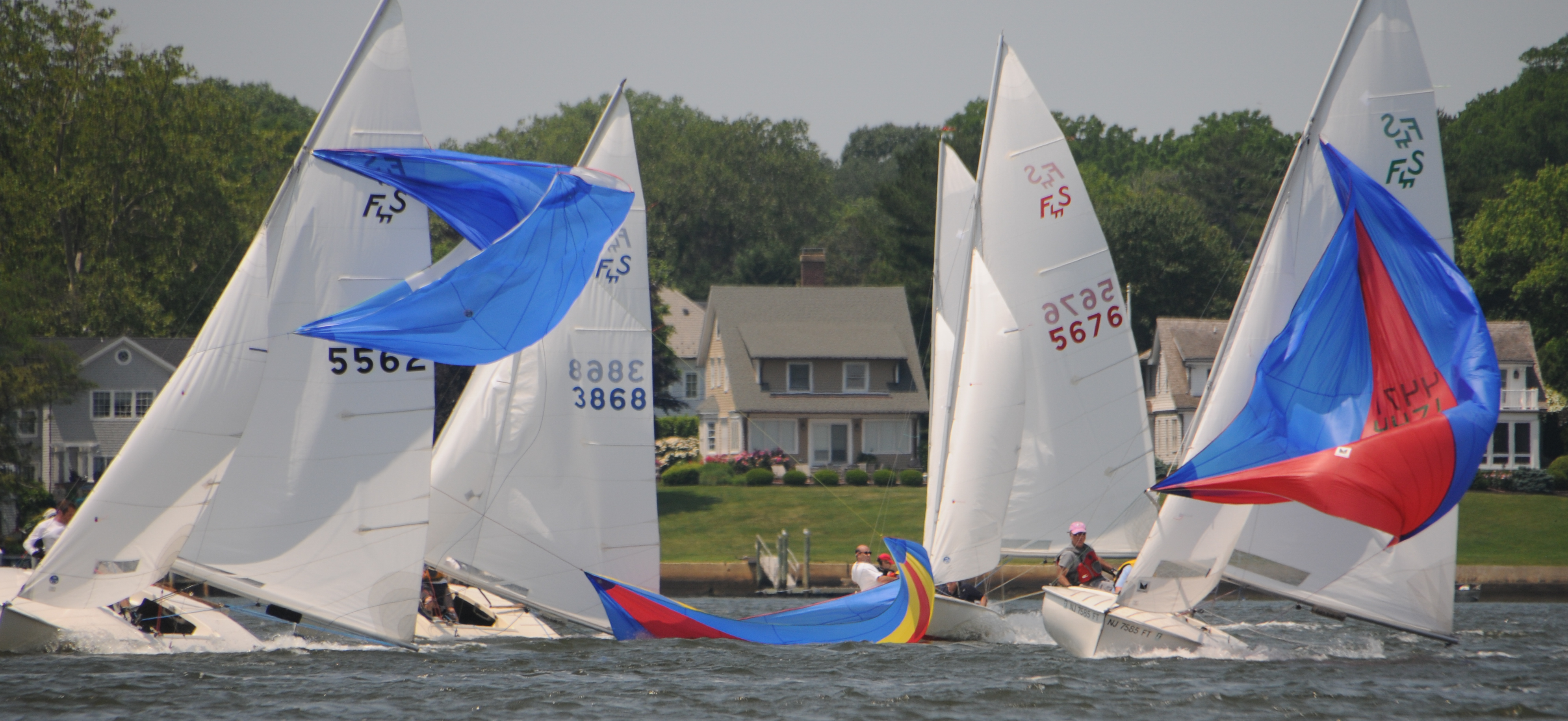 Heavy winds played havoc with competitors setting their spinnakers on downwind legs
           In the second race, an Olympic Course off the Red Bank shore, with the wind increasing, the pair prevailed again topping the Friels, Dave Watts, Oceanport, and Larry Nociolo, Fair Haven, as several boats retired or were towed back to the MBC docks to make repairs.
            In the third race sailed in early afternoon before the competitors took a lunch break, Vought and Duffy again topped Friel and Nociolo in that order while Watts, sailing with his brother Robert, capsized while leading the race and had to return to MBC for repairs.
            After a nearly two-hour delay, what was left of the 13-boat fleet that answered the morning's first gun , returned to the course under cloudy skies but consistent 10 mph winds. Watts, having made repairs to his mast returned to the course seeking redemption and won the final race with Vought second, Nociolo third and Friel fourth.
            Vought's winning regatta point total was five. The Friels finished second with 10 and the Nociolos were third with 13. Vought had won the regatta previously in 2010 with Jack Huntsman and in 2011 with Duffy and crewed with Bill Ewing for wins as a teenager.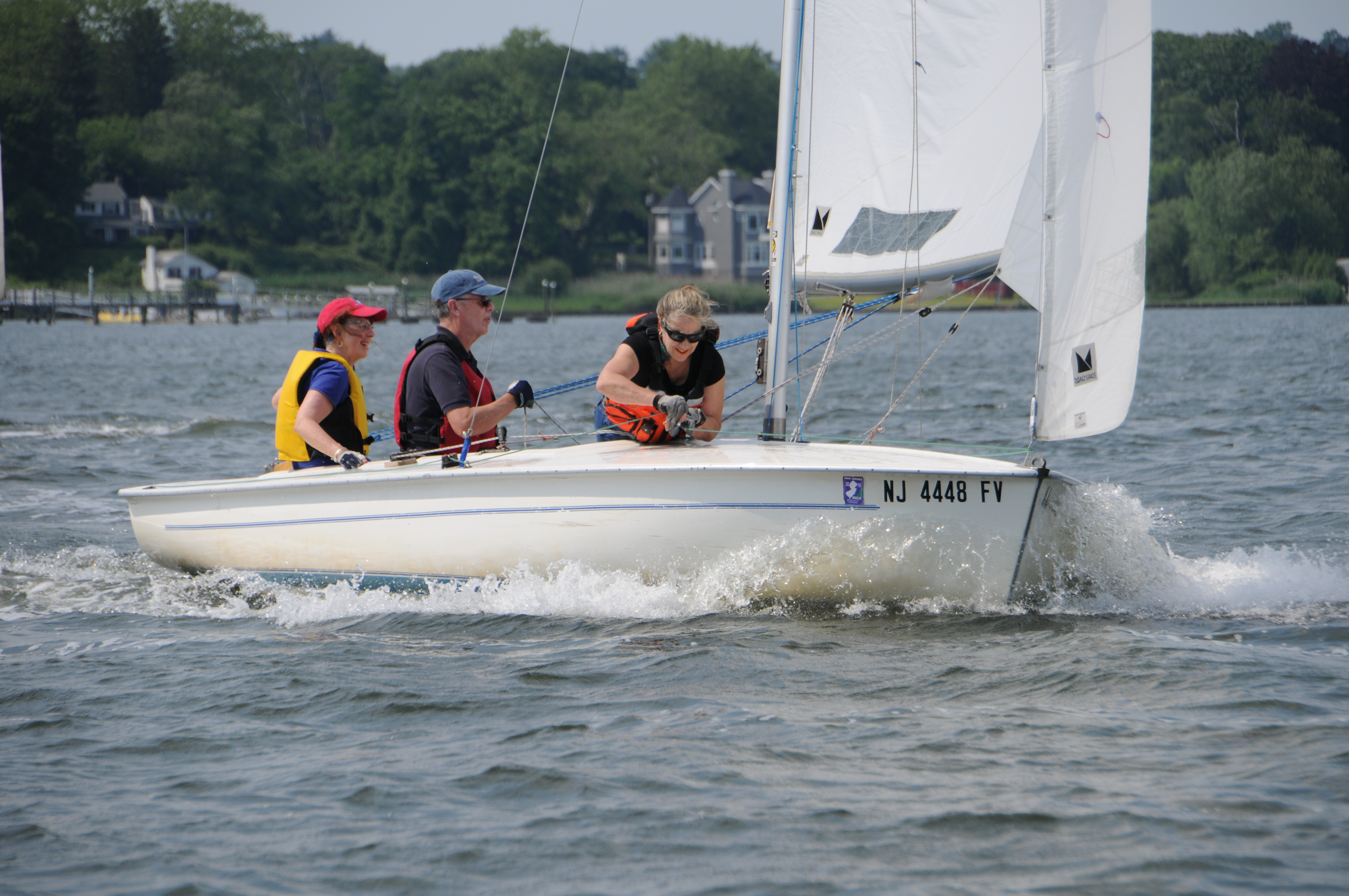 Skipper Lee Davidson with crew Tal Pratt and and Mary Nicosia
           In the Challenger class, Lee Davidson, Fair Haven, sailing with Mary Nicosia, Red Bank and Tal Pratt, Red Bank, took top honors winning all three races. Davidson learned to sail at MBC less than five years ago and sails regularly in women's and Club events. The Full Moon challenger class win was her first regatta title.
            The regatta was organized by the Ewings (Bill and Eileen) former Flying Scott fleet captains and sailed for the first time in 1991. The Ewings won the event multiple times - along with many regional and national Flying Scot and Albacore one-design class events - before retiring.
Full results are here.