2017 Midwinters at Southern Yacht Club, New Orleans, LA
Title:
2017 Midwinters at Southern Yacht Club, New Orleans, LA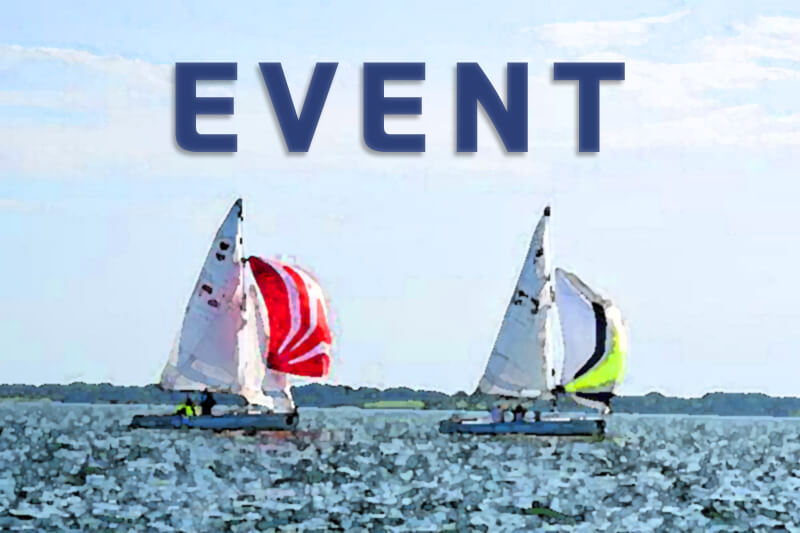 Date:
Sunday, March 12, 2017

to

Thursday, March 16, 2017
START THE 60TH YEAR CELEBRATION OF THE FLYING SCOT OFF RIGHT
BY PARTICIPATING IN THE 2017 FSSA MID-WINTER CHAMPIONSHIP
Fleet 96 and Southern Yacht Club (SYC) in New Orleans invite you to this March 12-16 event, and to come early and stay late to enjoy the many things SYC and New Orleans have to offer.
YOU MAY ENTER USING ONE OF THE ATTACHED ENTRY FORMS SHOWN BELOW.
The schedule has measurement and tune-up racing on Sunday March 12; followed by the Welcome Party and, the Competitors Meeting.  Race days are Monday March 13 thru Thursday March 16 -- up to 8 races will be attempted.  Trophies will be presented following the completion of racing on Thursday.
In addition to the Welcome Party, where you will not go away hungry, other social events anticipated are a Seafood Boil and a Beignet Breakfast.  Further info is available in the NOR and on the FSSA website, and this will be regularly updated as the Regatta nears.
SYC is a full-service yacht club located directly on Lake Pontchartrain.  The yacht club has ample parking, boat storage and launching facilities plus dock space for those who might choose to wet sail.  There are three (3) high-speed cable hoists, but no launching ramp.
Founded in 1849, Southern Yacht Club lays claim to being the second oldest yacht club in the country.  Only the venerable New York Yacht Club can document an earlier founding date.  Through more than one hundred and sixty years of prosperity, depressions, wars, yellow fever epidemics, floods and hurricanes, the Southern Yacht Club has always maintained a tradition of keen competition, sportsmanship, and enormous hospitality.
The Sailing Venue: Lake Pontchartrain– "The Lake" is a brackish body of water approximately 24 miles wide and 50 miles long, with an average depth of 15 feet.  The racing area is normally 1/2 to 1.5 miles from the clubhouse, depending on the anticipated wind direction.  Winds during March are typically light to moderate, but can get higher should a late season front come through.  But unlike other Mid-Winter venues, The Lake does not experience sea breezes.  And, like other Mid-Winter venues, the weather can cause race delays.  However, the 2014 Mid-Winters on The Lake saw light to medium breezes, AND was the first Mid-Winters in many years to see all eight races sailed!
New Orleans -- history & heritage, restaurants & cuisine, music, museums, theaters, plantations, zoos, aquarium, insectarium, antiques, cool art, vintage clothing, one of a kind jewelry, nightlife, casinos, streetcars, swamp tours, architecture, French Quarter, warehouse district, the Marigny, etc. -- from the elegant hotels and restaurants to the fantastic music clubs, shopping and more…all are found here.  And, if you want to experience a New Orleans style parade there will be some on the 10th and 11th celebrating our Irish and Italian heritage.
You can visit http://www.southernyachtclub.org/ and http://www.neworleansonline.com/neworleans/attractions/fiftyfreethings.html for additional information on SYC and New Orleans.
MAKE PLANS NOW TO PARTICIPATE IN THIS COMPETITIVE AND FUN EVENT –
laissez le bon temps rouler!!!